! -- $Header: ~rtroy/web/fan_fold_brochure.html ,v 1.0 1995/03/03 18:08:03 rmt Exp $ -->
© Copyright 1995, 1996, 1997 KGCNA. Last update, January 2, 1997.
1960 Fan Folded Karmann Ghia Sales Brochure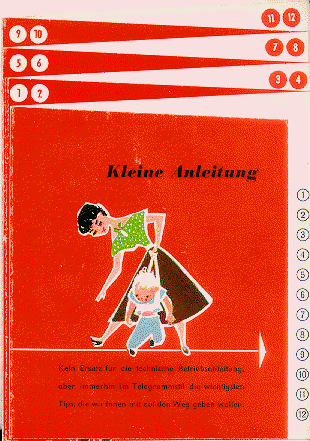 This broschure is dated August, 1959, and is for the introduction of the 1960 model year. It is escentially a long trapezoidal document - nearly triangular - fan-folded. It has two faces, but because of the way it is folded, it makes a total of 16 faces. Here it has been scanned in in pairs of these faces.
This is one of my favorite of all Karmann Ghia literature - I hope it charms you as much as it has me.
This document was thoughtfully provided by Lars and Kirsten Neuffer, who run a Karmann Ghia business in Germany.
Enjoy!
...I accidentally started on the wrong face-pairs for the left hand side... I've left them identified by the scan number below - will re-do when I have time.