! -- $Header: ~rtroy/web/1955_2_brochure.html ,v 1.0 1995/03/03 18:08:03 rmt Exp $ -->
© Copyright 1995, 1996, 1997 KGCNA. Last update, January 1, 1997.
1955 Karmann Ghia Sales Brochure
Number 2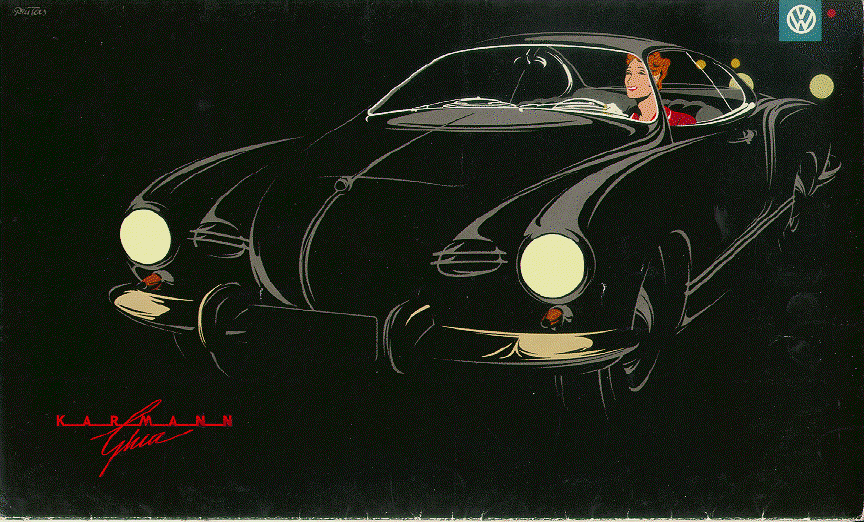 There are at least three different sales brochures for the introduction of the Karmann Ghia. This is the second one added to this collection, so we call this one "Number 2."
This, and the one we call "Number 3" are nearly, but not quite identical. It is one sheet of fairly thick, glossy stock paper, folded with two creases. These creases would normally create 6 faces, or images, on obstensibly page boundaries, but this was not done in this case. Instead, the "inside" is escentially one very long image. For practical purposes, this has been broken into parts convenient to scanning - wish we had a longer scanner...
Enjoy!
This document was thoughtfully provided by Lars and Kirsten Neuffer, who run a Karmann Ghia business in Germany.